What you can expect
Our surveys are varied – both in terms of topics and length. Expect to share your thoughts on things like: TV shows, entertainment news, food & drinks and much more!
Surveys are between 5–60 minutes long. The longer the survey, the bigger the points on offer!
That's not all. You can also share your opinion through product tests, TV commercial reviews, location-based surveys, diary studies and Google ad-based surveys.
Confused? Don't be. Here's a lowdown of some of the research studies you can take part in.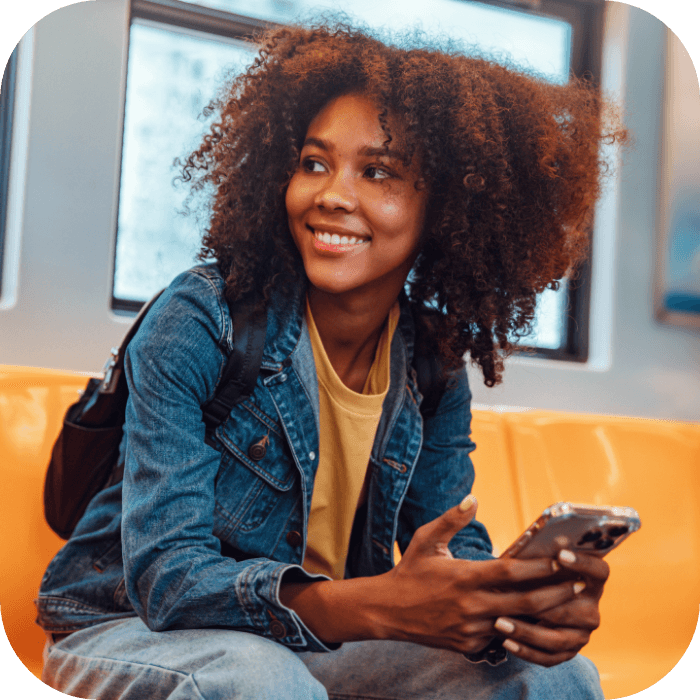 Share your thoughts through…
Online surveys
Ever used a product you wish you could improve? How about a service that you feel could be better? Well, now's your chance! By taking part in online surveys, you can give feedback on topics that matter the most to you.
Location-based services
Have you ever wanted to share your thoughts on a place you've just visited? Now, you can. Turn on location-based surveys and get targeted surveys based on your unique location.
Product tests
This is your chance to improve the latest tech, gizmos and gadgets before they hit the shelves. With product tests, you can test out prototypes before anyone else (plus, we'll mail these to you – for free!).
Google ADH (ADS data hub)
We've partnered with Google to help you better your online ad experience. This means you can take part in surveys based on the ads you've seen on Google and its partners.